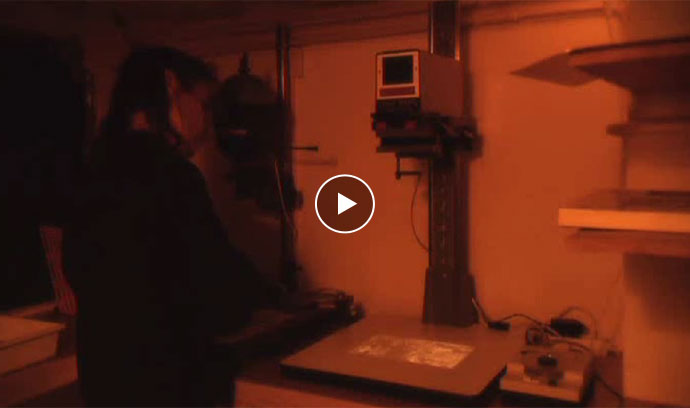 Nooteboom as poet
—

Cees Nooteboom is known primarily for his novels and his travel books. As far as he is concerned, however, poetry comes first. He made his debut as a poet in 1956, shortly after the publication of his first novel. At that time in the Netherlands the dominant movement in poetry involved new, experimental poets, but Nooteboom was not part of this group, nor of any other movement. He remained a loner who felt at home in many different rooms in the 'house of poetry', and was influenced mainly by poets from abroad. He has translated work by poets including Wallace Stevens, Eugenio Montale, Pablo Neruda, Cesare Pavese and Michael Krüger. Nooteboom has a kindred spirit in the Netherlands in the poet Jan Jacob Slauerhoff (1898–1936), the restless romantic poet and ship's doctor who wrote, 'Only in my poems can I dwell / Nowhere else have I found shelter.'




For Nooteboom, poetry is a form of asceticism, of meditation; a way of thinking. In his poetry, he asks himself questions about the nature of time, the shifts in a person's soul over the course of a lifetime and the way he and other poets react to poetry. His earliest work may often be described as 'closed', but it is far from inaccessible. These are exercises in pain, the self-torture of a defenceless observer, who attempts to find his own uncertain place in the world. These 'cold', 'black' or 'mannered' poems penetrate the enigma of time and the fragmentation of life and death with mathematical, often moving precision. The poems are both transparent and mysterious at the same time. The paradox is the major rhetorical device during this period of Nooteboom's work, as illustrated by titles such as Aanwezig, afwezig (Present, Absent).




His more recent poetry deals with perception and sight, with what 'the eye' implies in both a literal and a figurative sense, with seeing and the seen, and related realms of thought. 'He who does not break appearance sees nothing,' he writes in Het gezicht van het oog, that fascinating series of poems about reality, which is uncontrollable, multi-faceted and can never truly be known: 'each thing fallen from its word, / crashing down with no safety net.'




Zo kon het zijn, his most recent collection of poetry, deals with the notion that the once cohesive world of poets and philosophers has disintegrated over time. Nooteboom resists this apparently inevitable process with a sense of simple melancholy: 'To have existed within it, / with time as a thatch of hair, (…) that, dear friend, is life.'




Daan Cartens




Poetry
—

De doden zoeken een huis. Gedichten. Querido, Amsterdam 1956.




Koude gedichten. Gedichten. Querido, Amsterdam 1959.




Het zwarte gedicht. Gedichten. Querido, Amsterdam 1960.




Gesloten gedichten. Gedichten. De Bezige Bij, Amsterdam 1964.




Gemaakte gedichten. Verzamelde poëzie. De Bezige Bij, Amsterdam 1970.




Open als een schelp – dicht als een steen. Gedichten. De Arbeiderspers, Amsterdam 1978.




Aas. Gedichten. De Arbeiderspers, Amsterdam 1982.




Vuurtijd, IJstijd. Gedichten 1955-1983. Verzamelde poëzie. De Arbeiderspers, Amsterdam 1984.




Het gezicht van het oog. Gedichten. De Arbeiderspers, Amsterdam 1989.




Zelfportret van een ander. Dromen van het eiland en de stad van vroeger. Prozagedichten. Atlas, Amsterdam 1993.

Zo kon het zijn. Gedichten. Atlas, Amsterdam 1999.




Bitterzoet. Honderd gedichten van vroeger en zeventien nieuwe. De Arbeiderspers, Amsterdam 2000.




Met andere woorden. Poëzievertalingen. Stichting P.C. Hooftprijs, Atlas, Amsterdam 2004.